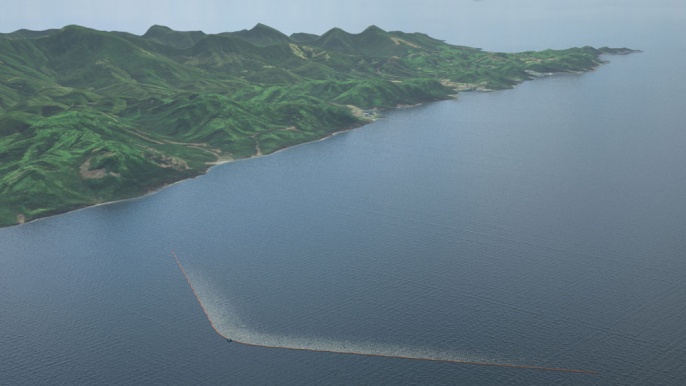 The Ocean Cleanup project was sparked a few years back when teenager, Boyan Slat conceived an A-For-Effort design that went absolutely viral, until those mean online skeptics got hold of hearing it and Boran shared a seat beside Solar Roadways.
Have no worries, hope is here. Fortunately the concept was proven absolutely feasible!
At Asia's largest technology conference (Seoul Digital Forum) in South-Korea, Boyan announced that off the coast of Tsushima, the world's first system to passively clean up plastic pollution would be situated at this island between Japan and South Korea.
Deployment of the cleanup array is projected for Q2 of 2016.
https://www.youtube.com/watch?v=6IjaZ2g-21E
It's good to know there's fighters out there.
For more on this story watch Boyan's TED TALK or check out his team's pretty website.