After Congress unanimously voted to ban hunting in 2012, it became illegal to poach wildlife in Costa Rica.
Do animals feel pain? Should they have rights like humans? These questions and others have been asked before on TrueActivist, and increasingly the response is that an individual should be honored – no matter their species – for who they are and what they might offer to the world.
We also recently reported that in the wake of controversy over the poaching of endangered animals, a number of airlines are now also refusing to ship hunting trophies.
Which is why we highly suspect you're going to love the news – albeit a few years old – of Costa Rica becoming the first country to ban hunting!
As The Huffington Post reports, in December of 2012, Congress unanimously voted to ban hunting as a sport in the Latin American country. It was in 2010 that the popular initiative was proposed to Congress, with an accumulated 177,000 signatures calling for a ban on hunting.
Under the new law, those caught hunting will face up to four months in prison or fines of up to $3,000. Smaller penalties were also included in the reform for hunters who steal wild animals or keep them as pets. Among Costa Rica's most treasured and sought-after species are jaguars, pumas, and sea turtles; but thanks to the new legislation, they are now much safer.
With a population of 4.5 million people and an ecosystem that boasts more than 500,000 species, the diversity of Costa Rica is what attracts tourists from all over the world. In fact, tourism is the country's number one industry.
Said environmental activist Diego Marin, who campaigned for the reform, to local radio:
"We're not just hoping to save the animals but we're hoping to save the country's economy, because if we destroy the wildlife there, tourists are not going to come anymore."
However, not all foreigners are interested in catching some waves or taking a leisurely stroll through the country's gorgeous parks. Some are most interested in capturing exotic felines to sell on the black market, or are in pursuit of securing rare and colorful parrots to sell as pets elsewhere.
It is to be noted that there are limits on the ban. The legislation does not apply to hunting by some indigenous groups for survival, or to scientific research.
Still, as a very environmentally conscious country, Costa Rica's initiative will likely boost conservation efforts and maintain its diversity for years to come.
"Costa Ricans think of themselves as "people who are in a very good relation with the environment," said Alonso Villalobos, a political scientist at the University of Costa Rica. "And in that way, we have made a lot of progress. We have a stronger environmental consciousness."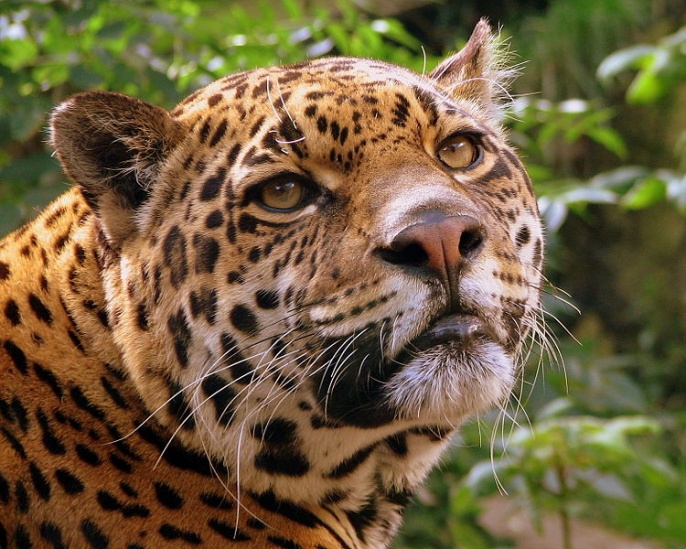 What are your thoughts on this news? Share your comments below.