"You think there is just a desert and a tyrannical regime, with nothing happening on the ground. And then you go in, and find all these people doing fantastic work in their communities, like peace projects, environmental justice projects and community building. Suddenly, you have a totally different image and landscape emerging from a country." (Source)
These are words spoken by Kosha Joubert, President of GEN International, who's work revolves around finding and connecting sustainable communities and initiatives across the globe.
The Ecovillage Movement Is Growing In Senegal
Senegal is the perfect example of such initiatives, with its government having launched a program to transition a total of 14,000 traditional villages into models of ecologically, socially, economically and culturally sustainable living! As of now, 100 traditional villages have already transitioned into ecovillages, with a goal of 500 by 2018.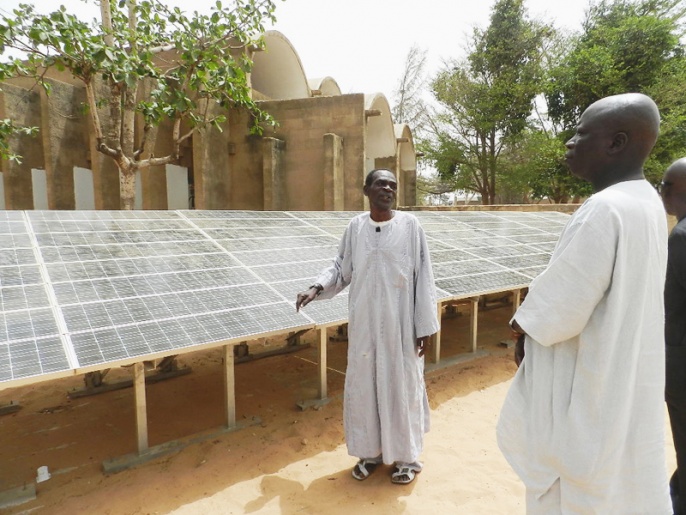 The government was inspired by the work done within the grassroots network of GEN Senegal, the Senegalese national branch of the Global Ecovillage Network. The Prime Minister declared himself an advocate of the ecovillage vision: "The concept of ecovillages is based on the cultural values of our nation, and supports, at the same time, social progress and the conservation of environment. 
This is what was reported by visitors of Mbackombel, a pilot model for the ecovillages in Senegal:
"We saw a village of 500 families with many youth, receiving us with local music and dance, who have light and energy through solar power and biogas, using rocket stoves, compost, and permaculture methods, and having a school, and village library. It was easy to see how immensely their standards of living have changed using ecovillage techniques. Every family has enough to live, the stresses on the surrounding trees and soils have abated, and the community seems to be unified in their support of one another." (Source)
This inspiring initiative could become a model for villages, cities and countries across the world who want to be part of the solution instead of the problem. What are we waiting for?
Up-Scaling The Ecovillage Transition Process
In december of 2014, 120 people from 40 countries met for the first International Ecovillage Summit in Senegal. Participants collaborated together in the writing of a common strategy paper on how to facilitate the ecovillage transition process, which can be presented to local authorities, mayors, national governments, and cooperation partners.
The paper will be presented at the GEN+20 Summit taking place in Findhorn in July 2015, where hundreds of environmental activists will meet to present their work, support one another and collaborate.
GEN needs your help in making GEN+20 a success! 
Living the New Story
"We stand at a critical moment in Earth's history, a time when humanity must choose its future … To move forward we must recognize that in the midst of a magnificent diversity of cultures and life forms we are one human family and one Earth community with a common destiny."

– Preamble, The Earth Charter
SHARE this article and/or click

HERE

to donate what you can and be a part of making the GEN+20 Summit a roaring success!