A huge part as to why the Valhalla Movement exists today is due to a mutual feeling we all have inside us!
This ever growing – never fully suppressed feeling that we need to reconnect to the world around us!
Do you know what I'm talking about? Do you feel it too?
What we at Valhalla propose is that we all take some time to put down the things that keep us connected to this high paced society and reconnect with our inner thoughts – emotions – passions and bliss!
Thus it is with pride that we are announcing a monthly event where anyone and everyone is welcome to come reconnect back to their lives at the Valhalla household!
Some of the activities will include but are not limited to: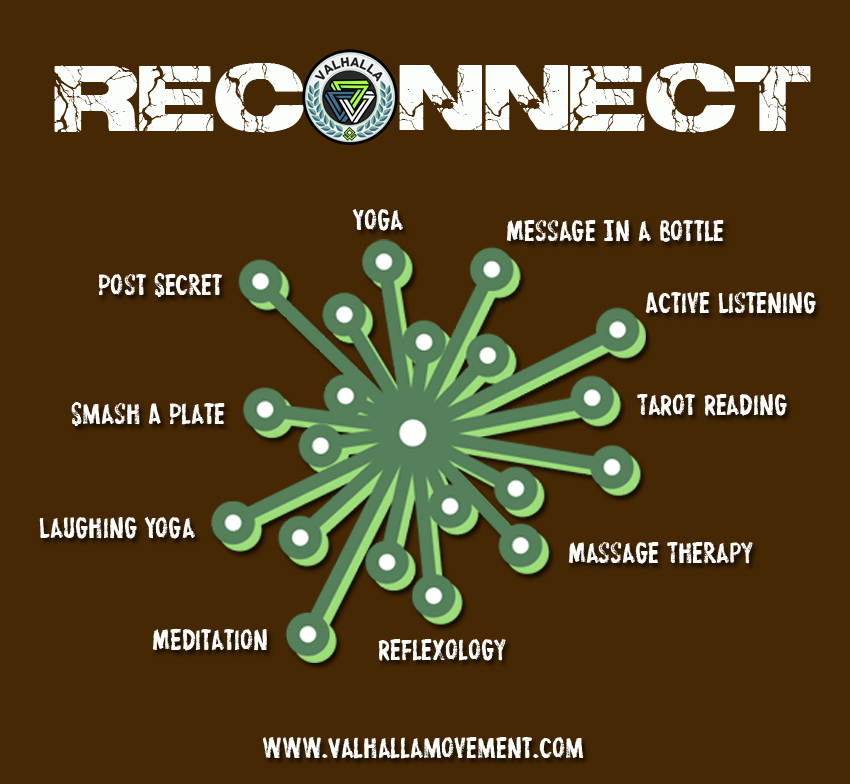 The first of these events could not be at a more opportune time then the day after "the world is going to end" – the day where every will reconnect to what it means to be us.
To be alive. To feel. To embrace. To be and believe.
Saturday December 22nd 2012 – All Day Long at the Valhalla House 
P.S. I will be hosting private Reconnect sessions including all these activities and any suggestions or requests to anyone who wants them as well! All you need to do is inquire and book a session! My goal is simple – I want to make you smile – Find your inner peace – refill the endless fountain of energy that you embody and I will stop at nothing to have you achieve a state of confidence, believe and bliss unlike anything else! These private sessions will be all about you becoming the superhero that you already are!