Permaculture is not only an organic farming method, it is first and foremost a radically different approach to designing human activity on our good old earth and a perfect way to recreate the links that we once had with it, but that we slowly lost over the centuries. Permaculture gives us a glimpse today of what could be a healthier, more harmonious and more environmentally friendly future, for human as for the rest of nature. Here are 10 reasons to believe in its potential:
1) IMITATE NATURE
The nature accumulated billions of years of evolution, experimentation, of trial and error and it would be foolish to not take advantage of all this knowledge. Thus, permacultors draws a lot from nature to design its systems. For instance, instead of adopting the current agricultural model of industrial monoculture, permacultors will seek to create the most complete ecosystems possible. Instead of designing its production according to a classical linear scheme (resource extraction – usage – waste disposal), he will use as much closed loops as possible, bearing in mind that waste is just a resources waiting to be used. For instance, used corrugated cardboard can be shredded and used as litter; when used, this litter can be vermicomposted; the worm may feed chickens or fish; the compost will be very useful to plants; etc.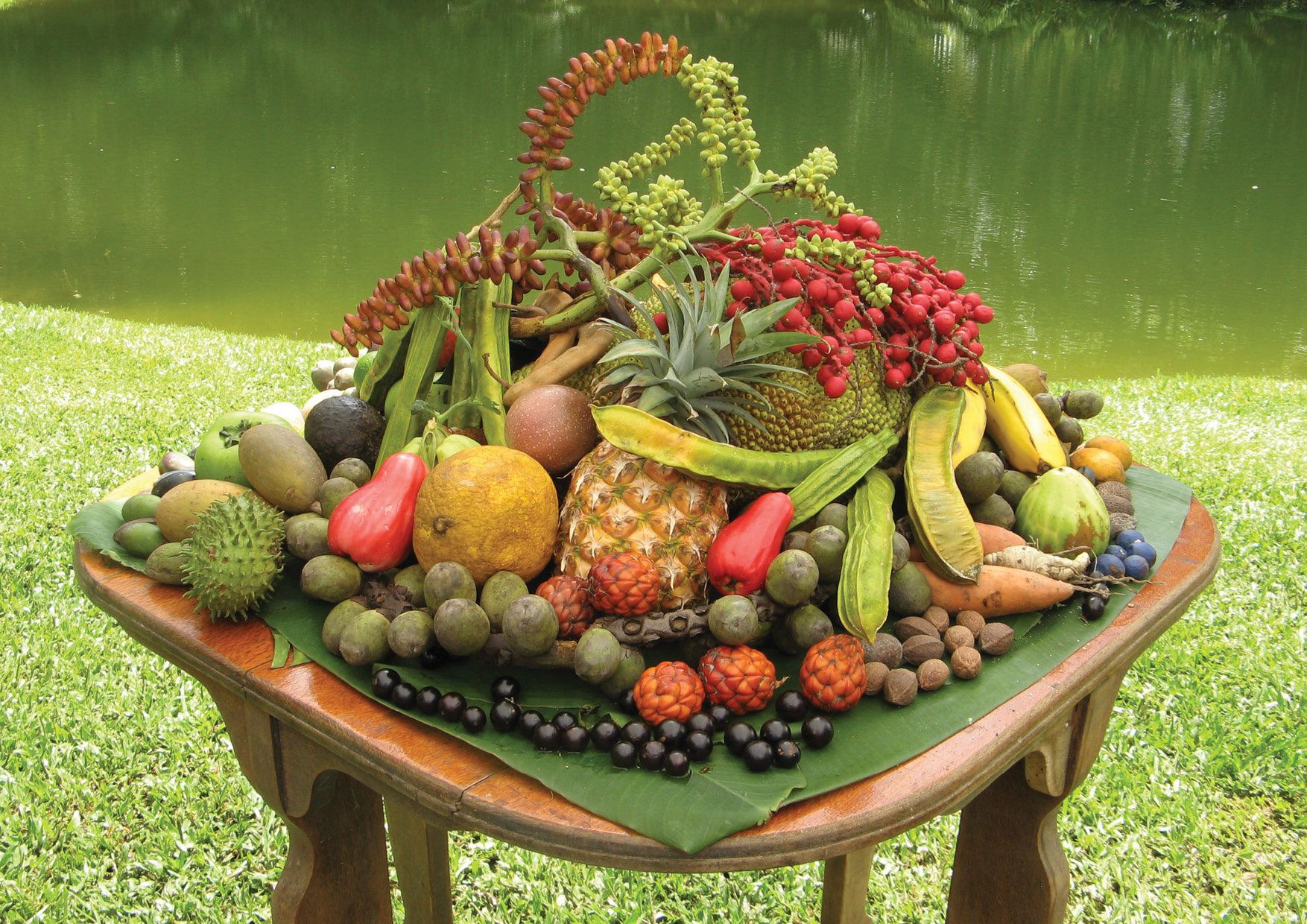 2) BIODIVERSITY
One of the basic principles of permaculture is that each function should be performed by more than one element, if one of the elements were to fail, the system would continue to operate. This makes permaculture systems extremely resilient to change, which is particularly important when one realizes the magnitude of climate changes that lie ahead. In concrete terms, this translates through the integration of a great diversity of species so that if any disaster happens (Frost, drought, flood, attack a parasite, etc.) only some productions will be lost. This diversity also encourage us strongly to turn to a much more local and therefore ecological diet; indeed, why carry our food around on thousands of miles as we do today if it can have tremendous diversity close to home?
3) NO CHEMICALS
Creating an ecosystem full of biodiversity allow us to use no pesticide. Indeed, in a healthy ecosystem where predators are present, the pests' population control itself. Similarly, a healthy ecosystem is self-fertile; there is no need to add chemical fertilizer. In fact, doing so would most probably be very bad for its balance. No need to mention that less chemical equals more health for human and for the environment.
4) LET NATURE WORK FOR US
We work hard to shape nature to our tastes and desires, trying to make it more productive or more beautiful. But nature can very well take care of itself. If we work so hard, this is mainly because we work against nature instead of with it. For example, we spray our fields with insecticides to get rid of a pest but, doing so, we also kill the predators of many pests, which requires us to continually spray insecticide, because nothing is there to prevent all the pests from spreading. Similarly, we plow the soil before planting to increase fertility and control weed but, doing so, we disturb the soil ecosystem and slowly drain its fertility. Once soil fertility is ​​too low, we begin to use chemical fertilizer, accelerating its degradation and condemns us to perpetual use of these methods. Another approach would be to use animals to clean the field before seeding, leave all the organic matter on the soil and not plow. Performed properly, this method requires much less work and improves soil fertility year after year.
5) REDUCE OUR DEPENDENCY ON OIL
Industrial agriculture uses ten calories of fossil energy to produce one calorie of food. In addition to being completely unsustainable in the long term (oil reserves, though huge, are not infinite), industrial agriculture is a major emitter of greenhouse gas. Permaculture offers a solution to this problem: letting nature work for us, the need for oil-consuming machinery and fertilizer coming from the petrochemical industry is greatly reduced.
6) CARE FOR THE EARTH, CARE FOR THE PEOPLE
A major idea that prevents environmental awareness to grow is that human needs and those of nature are opposed, and to improve our environmental impact, we must sacrifice our quality of life. The permaculture approach shows us that we can very well create ecosystems producing large quantities of food for humans and simultaneously providing food and habitat for a variety of species. Permaculture puts people at the heart of nature, not against it.
7) HEAL THE PLANET
More than giving us back a place in heart of nature, permaculture allows us to be agents of its healing. Indeed, following and stimulating the process of natural regeneration, we can restore a devastated environment much faster than nature alone would. The human being, currently causing so much havoc on Earth, may as well be the promoter of its regeneration. Bill Mollison said: "Though the problems of the world are increasingly complex, the solutions remain embarrassingly easy." Permaculture shows us that it is possible to dream of a better, healthier, more harmonious future and that we can start creating it today.
8) RECONCILE SCIENCE AND SPIRITUALITY
Permaculture as such is not a science, but it makes extensive use of the knowledge generated in many scientific fields (soil science, ecology, biology, microbiology, mycology, botany, hydrology, physics, etc.). The reductionist approach to science, as impressive as its achievements may be, can unfortunately not be used to grasp the infinite complexity of life and biological systems. To address this problem, permaculture takes a systemic and holistic approach. Thus, personal observation of nature in general and of the particular land to develop is a critical component of permaculture. It helps developing an intuitive understanding of nature and a spiritual connection with it. Masanobu Fukuoka, a forerunner of permaculture, speaks extensively about this in his famous book One straw revolution. Today, science and spirituality are often considered opposites, but they are in fact complementary, each compensating for the shortcomings of the other.
9) ADAPTABILITY
Aware that each ecosystem is unique, permacultors don't use prefabricated recipes, but rather try to find the most appropriate response to each situation. What a relief to think that the increasing homogenization that we suffer today is not inevitable! Thus, permaculture can be applied as well in the city than in the suburbs or countryside. It can be adapted to any climate and could even be used in the space during long trips to Mars.
10) BEYOND AGRICULTURE
Although permaculture has developed as an agricultural approach and still focuses today on this field, more and more people are interested in the application of its principles to other areas of human activities (construction, energy, community, economy, etc.). This generally referred as social permaculture. Many interesting ideas are already being implemented and many more are to come. We are only at the beginning of a great journey!