Tens of thousands of people have been
left homeless
by Nepal's devastating earthquake on Saturday, but a fraction of these have found temporary shelter at a Buddhist monastery in the
hardest-hit
region.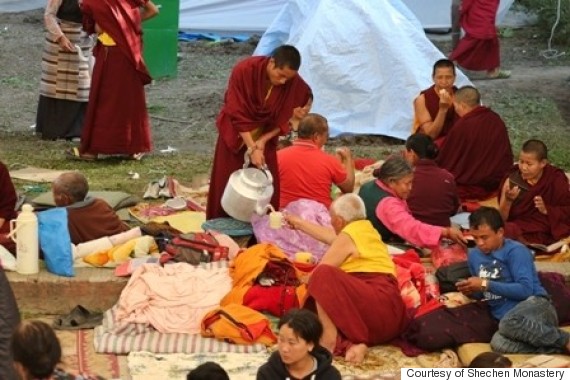 The Shechen Monastery, just outside Kathmandu, is housing roughly 2,000 people, including the monastery monks and staff, according to a press release from the center. The monks are trained in disaster relief and are providing tents, food and drinking water to those camping on the monastery grounds. Several monastery buildings sustained severe damage in the quake, according to the press release, including the main temple.
Doctors and staff at a nearby health clinic, run by affiliated humanitarian organization Karuna-Shechen co-founded by prominent French monk Matthieu Ricard, are helping to assess injuries and provide medical aid to the displaced, according to the center's website.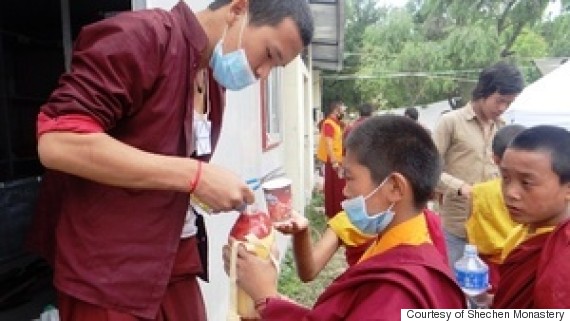 The monastery's efforts are in line with the ethos of compassion that Ricard wrote about in a blog on The Huffington Post just days before the earthquake.
"To protect the practice of mindfulness from any deviations, a clear component of altruism needs to be embedded from the start," Ricard wrote. "Doing so offers a very potent, secular way to cultivate benevolence and promote a more altruistic society, while cultivating mindfulness at all times. To be fully transformative, the mindfulness revolution has to go hand and hand with the altruism revolution."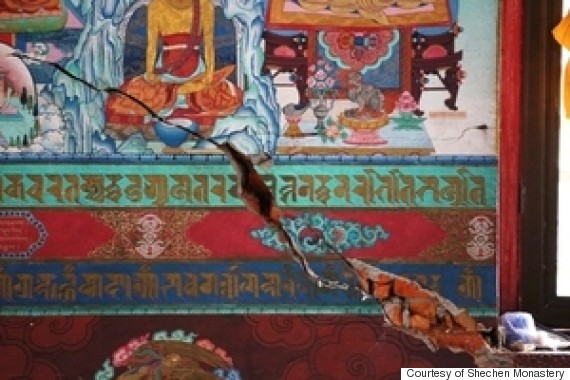 Other Buddhist monasteries and organizations were quick to respond to the disaster as well, offering updates to the world through social media. They also are sheltering and providing medical attention to those in need and raising funds for relief efforts.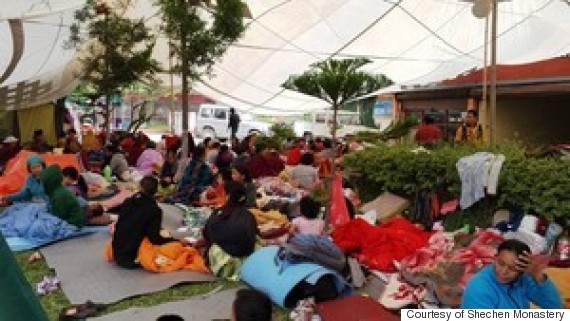 On Sunday, the Dalai Lama wrote to the Nepalese Prime Minister, Sushil Koirala, saying: "The people of Nepal and Tibetans have been neighbors throughout history and many Tibetan refugees live in Nepal. I offer my condolences to you and to those who have lost members of their families, friends and their homes in this tragedy."
He added that he has asked the Dalai Lama Trust to make a donation toward rescue and relief efforts in the country.