As Latin America's largest economy and the host of the 2016 Olympic Games, Brazil is a regular fixture in international news. It's also widely recognized for its agenda on sustainable development issues, especially for reducing deforestation and pioneering clean energy. However, progress remains uneven as the country is struggling to come to terms with one of the worst droughts in history, a chain of corruption scandals and continuing dependence on fossil fuels.
---
SustainAbility recently met with Álvaro Almeida and Rúbia Piancastelli of report:sustentabilidade, Brazil-based sustainability advisory firm and organizer of Sustainable Brands Rio, to talk about the country's changing sustainability landscape.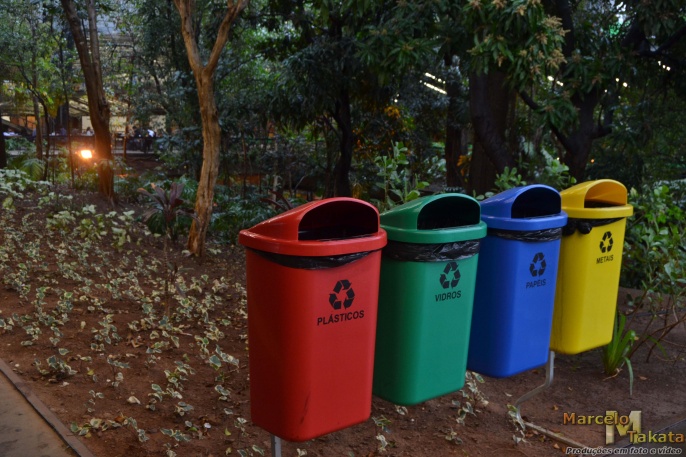 Aiste Brackley: How would you describe the current corporate sustainability landscape in Brazil? What were the dominant themes at this year's conference?
report:sustentabilidade: With our conference, we seek to push the boundaries of conversation about corporate sustainability in Brazil, challenging ourselves and businesses to imagine what is possible. This year we decided that it was the right time to explore the topics of circular economy and innovation. While many Brazilian companies are working on reducing waste, their thinking predominantly remains embedded in linear models. We would like to challenge companies to think how the circular approach could be integrated into a business model from the very beginning. It is an entirely new way of thinking about design and production.
We also think that Brazilian businesses are ready for a more rigorous conversation about the sharing economy and business model innovation in large companies. This question is especially relevant in the context of the increasingly vibrant social innovation scene. The start-up scene is burgeoning in Brazil with many of them offering innovative solutions that large companies could potentially adopt and scale.
Could you share some examples of innovative corporate sustainability strategies by local companies?
Probably the most widely known example is that of the local beauty products manufacturer Natura. It is leading the field by setting ambitious net positive goals and planning its sustainability strategy as far as 2050. Coca-Cola and Natura are now jointly working with local açai growers in the Amazon to improve their livelihoods and reduce deforestation, a great example of collaboration between large companies.
Another interesting case is , Brazil's largest retailer, which has also been a leader on sustainability issues. GPA has pioneered a progressive model of working with communities in the Rio de Janeiro and San Paolo neighborhoods, where its supermarkets are located.
In a way, many sustainability leadership examples in Brazil point to collaboration. Getting companies to unite their efforts, seeking synergies and common ground between parallel initiatives will be key to achieving impact.
Our surveys show that Latin America is one of the few regions where local companies dominate sustainability leadership rankings. In many other parts of the world, Unilever and Patagonia are universally seen as dominant players.
Yes, we also see that trend. We ran a survey of conference participants and Natura was overwhelmingly regarded to be the front-runner, with Itaú Unibanco and Unilever taking the second and third spots, respectively.
While we are seeing a lot of progress, for many businesses integrating sustainability into core operations remains to be a major challenge. It is often coupled with lack of a long-term vision and a focus on immediate, short-term issues.
To what extent is this absence of long-term perspective a result of relatively nascent corporate sustainability agendas? Or is it rather a consequence of the current political and economic climate?
Economic and political climate is very important but many Brazilian companies are also facing a challenge of progressing from the very basic understanding of sustainability as simply mitigating negative effects to actually creating net positive impact. I believe this transition is the next big mission for Brazilian companies.
The current economic crisis and corruption scandals have a big impact on business and especially on local companies that primarily rely on the Brazilian market. While global companies are also impacted, they are more resilient to these fluctuations. In their sustainability strategy, most multilateral corporations including Dow Chemical, Unilever, L'Oréal, rely heavily on guidance from corporate headquarters. However, in the past couple of years we have seen the Brazilian branches of some large international companies adopt sustainability strategies that are uniquely designed to address local challenges in Brazil, and that is a very welcome development.
What other sustainability issues are now top-of-mind for companies in Brazil?
Recent corruption scandals have had an effect on many aspects of life in Brazil, including business. Just like in so many other parts of the world, water scarcity is a major concern. The current water crisis is increasingly being linked by scientists to deforestation in the Amazon, another major challenge facing the country. Reducing waste is also a major issue on the corporate sustainability agenda. New environmental regulations, introduced a few years ago, are forcing companies to introduce new measures to reduce waste and rethink packaging. There is also a lot of interest by Brazilian companies in Sustainable Development Goals, with many pursuing partnerships through the UN Global Compact.
And while the Brazilian government is heavily invested in lead-up negotiations to the UN climate change conference in Paris (COP21), for most companies, the energy conversation is first and foremost about efficiency. Our economy remains to be heavily reliant on fossil fuels and hydropower and regulatory incentives are still lacking to advance other forms of renewable energy.
What is the next frontier for Brazilian companies?
Brazilian companies understand well the relevance of CSR and in the last 15 years have made a lot of progress improving sustainability management and embedding it in their governance. But I believe that the understanding of corporate responsibility remains limited. The next step for companies is to create solutions to the challenges that our society faces today and transform those challenges into business opportunities. This is the next big frontier and we are already seeing many promising examples that this transformation is under the way.
This is the third installment in a series of four blogs about Latin America. To find out more about sustainability issues shaping the debate in Latin America, view the presentation deck and listen to the recording of our mid-year Trends webinar. And, you can read our first and second installments of the series, too. For over 25 years SustainAbility has provided companies with timely intelligence and interpretation of emerging sustainability issues and trends. For more information about our bespoke trends service and how your company can benefit from it, please contact Aiste Brackley.