The first all-vegetarian drive-thru plans to open later this month in California.
Fans of Amy's Kitchen – a well-known vegetarian frozen food chain – will be pleased to know that the company is planning on opening the world's first all-vegetarian drive-thru later this month.
"Everybody said we couldn't do it," said Andy Berliner, Amy's Kitchen co-founder. "But we set up a test kitchen in our warehouse space and did it. We learned how to do it from scratch very quickly."
Such is definitely a sign of the changing times. Although fast food companies and Pepsi can make fun of health-conscious eaters, the fact-of-the-matter is that making 'food one's medicine' is a priority all people need to take more seriously.
The menu for the drive thru will include gluten and dairy-free meals like tortillas, pizzas (in a rice or wheat crust), and burgers, all vegetarian and all cooked to order with fresh ingredients. Their first
location – as one can only assume this will take off in be in high demand elsewhere – will be located in Rohnert Park, California near the company's Petaluma headquarters.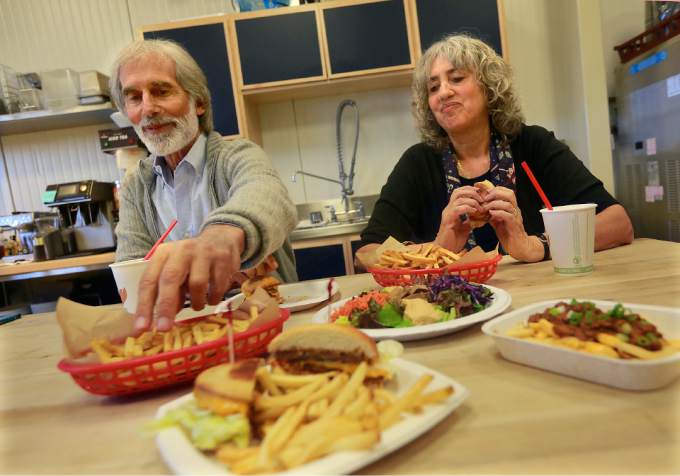 "The weather doesn't always cooperate, so one of the most challenging parts of our business right now is the agricultural end," disclosed Berliner, who has 50 people in the company working on finding just the right ingredients from farmers 18 months in advance.
"Consumers of all ages, but particularly millennials, are aware that what they eat affects their health, their wellbeing and how they feel," he added. "We've just reached a tipping point in a whole new level of interest in eating better."
The restaurant's offerings will definitely be a welcome change from conventional fast-food options. For example, the fries, which come from a farm in California, will be fried in sunflower oil, according to Time.
And even though more work will be required to keep the food fresh, the price is competitive to other establishments. Burgers will cost $2.99 (doubles will be $4.29), cheese pizzas will cost $5.89, burritos $4.69 and salads will range from $3.99 to $7.99.
And if that's not enough to make you wish every fast food establishment could be replaced with this healthier, more sustainable version, the structure of the drive thru is also more appealing.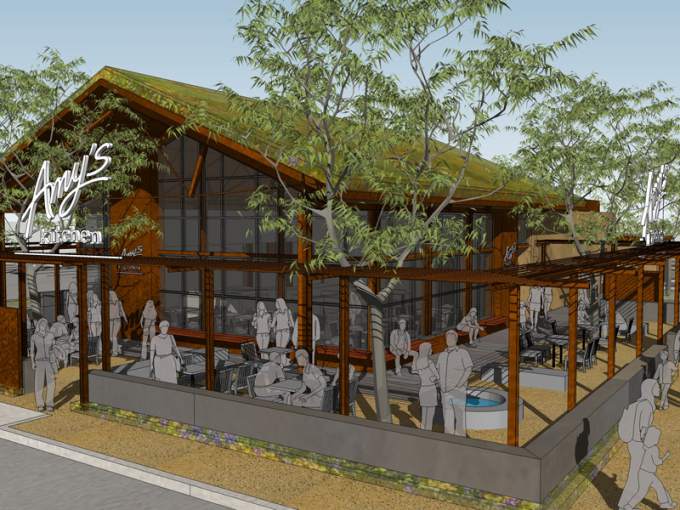 The healthy-oriented restaurant is built where an old barn stood, and all of its wood was shipped back to the Idaho where it will be reused at the company's plant. Solar panels line its roof and the building will collect and re-use rainwater. Furthermore, scrap metal was collected for construction and the wood furniture was made mostly with unused and discarded lumber off-cuts (the few brand new pieces are Forest Stewardship certified). And finally, all the packaging is printed with non-GMO ink.
Would you eat at an Amy's restaurant if one was located near you? Share your thoughts in the comment sections below.
.