It happens to us all. We are doing our daily commute to work or school and we switch on the backlight of our smartphones to shop around. What have the creatives made this week? What new ingenious application can improve my life? – But, hold on, what if your next favourite app can not only improve your life, but simultaneously improve the lives of others? I have exploited all my social media platforms to finally aggregate 5 apps which have been recommended to me as "Apps That Can Make The World A Better Place". They are all Free, in no particular order and are found under different genres from Games to Lifestyle to Education. Enjoy.
---
– Charity Miles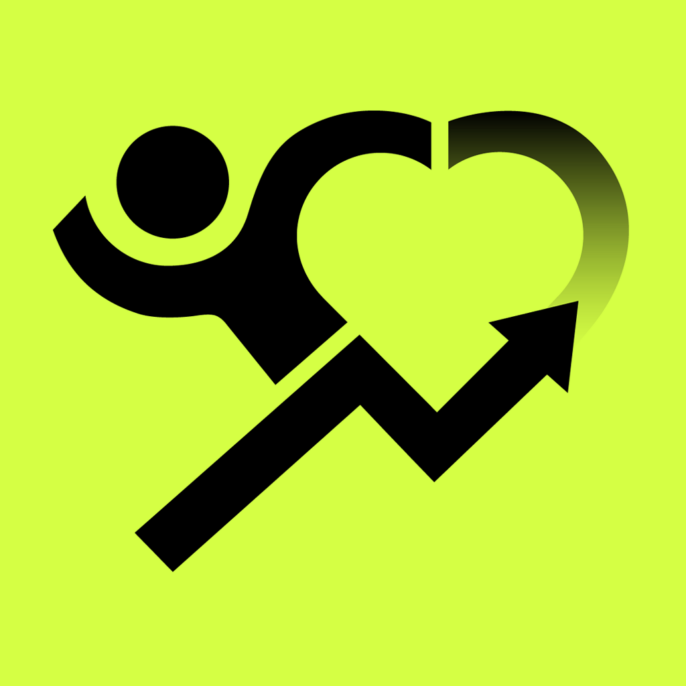 Move With Purpose
As in; walk your dog, go for a jog, ride your bike or shovel some snow. Charity Miles turns your device into a pedometer, making money for the charity of your choice with every movement you make. The App has a sponsorship pool which gets distributed in proportion to the Charity Miles done for each.
– Swim Dash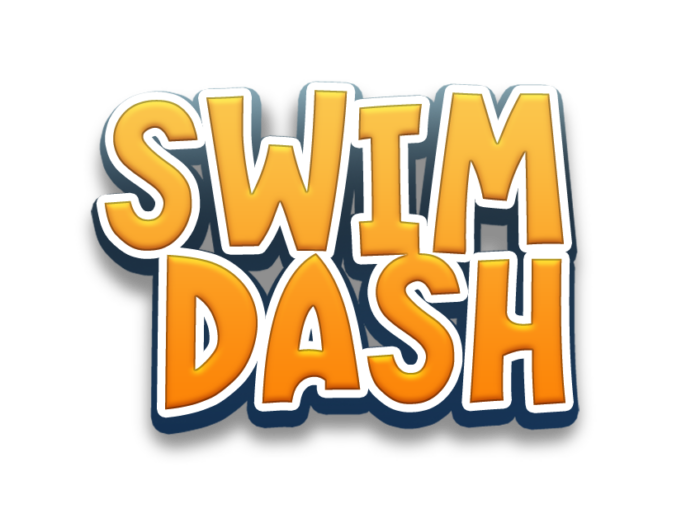 The more you play, the greater your impact!
Eventually I discovered a gaming app which pays it forward, literally. Swim Dash is the first game to be launched with the Karmafy platform, allowing revenues to be allocated to the organizations that users care about. Users need not pay anything. A very visual and engaging arcade style game that puts you through perilous waters. You'll have to be an agile fish (or unlock other aquatic heroes) to tap your way clear of hostile characters like Bernie the Jellyshish, Scary Octy the Octopus or Puffy the Blowfish. Weave through the dangers of the deep ocean while simultaneously supporting world class causes.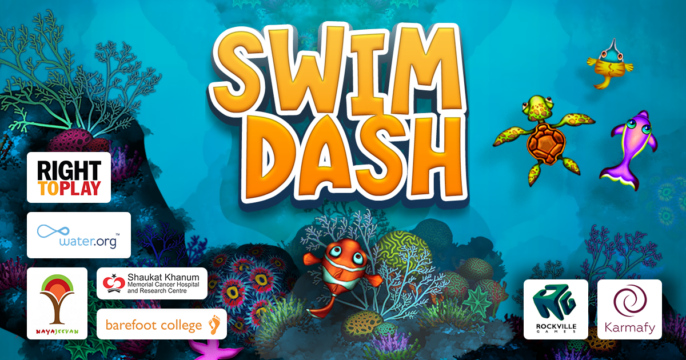 – RealFood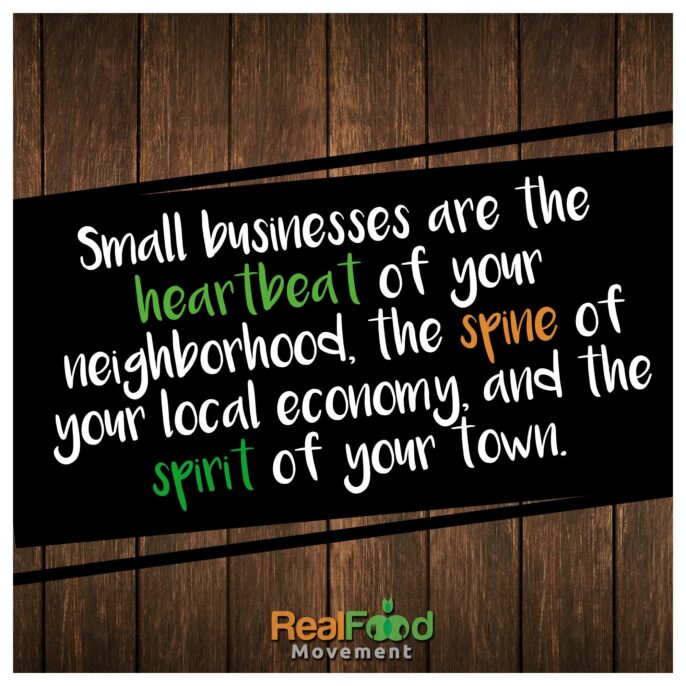 The UN released reports that the only way to feed the growing population of our planet is from local, organic farming. Furthermore, environmentalists are beginning to realize that the solution to saving our planet is beneath our feet; using regenerative organic farming protocols. Less than 10% of our food comes from Organic Farms. To proliferate this food revolution it will be up to the consumer to create a healthy and fertile planet. So move aside Yelp and Tomazo, RealFoods helps you filter and locate establishments that offer local, organic, fair trade, vegetarian or vegan options. Other Features include:
Healthy Restaurants
Organic Grocery Stores
Fair-Trade Tea & Coffee Shops
Dairy-Free Bakeries
Local Farmers Market
Organic Juice Bars
Natural Health Stores
Vegetarian Bistros
Gluten-Free Desserts
As a Montrealer or East Coast homie; this app was best suited for me. If you find it doesn't suit your geographical location, try SeafoodWatch or comment below with other alternatives.
– WonderApp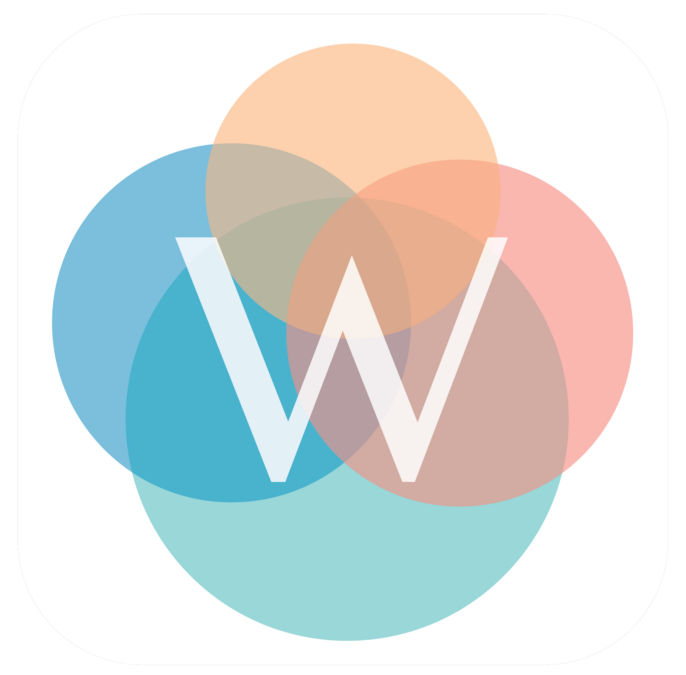 Everyone has blind spots. Sometimes, we even sell ourselves short. 
Answer questions about your friends and as they do the same for you; see yourself through their eyes. You heard me correctly, this one takes courage. From the creators of Couchsurfing, WonderApp helps you gain insight, perspective and reveal strengths which your friends see in you.
– Buycott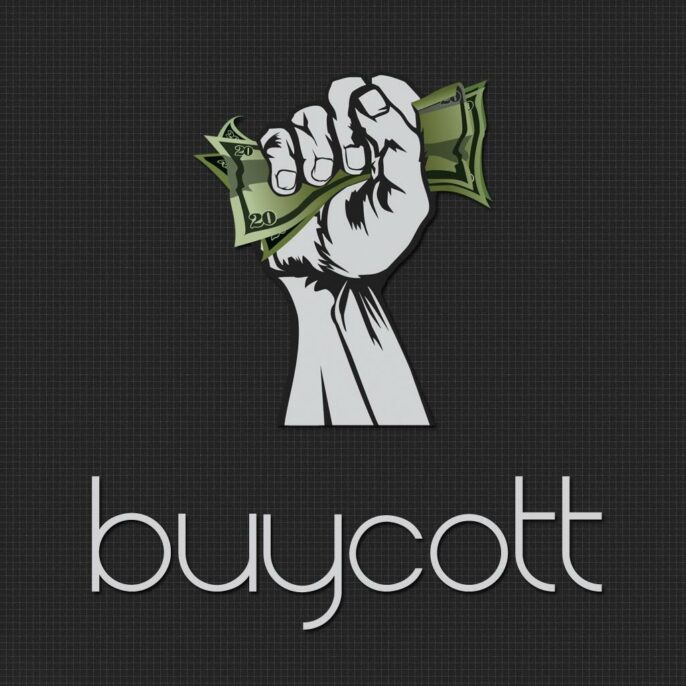 Vote with your wallet.
Scan barcodes when shopping to learn product history & make an informed decision about where you are putting your dollars. Buycott lets you join campaigns with thousands of other users to stand against all product makers who lobby to destroy the proper labelling of foods. Similarly, ensure your purchases go to companies which are actively investing and protecting bee populations. This app is making it easy to mobilize millions in steering our economy towards holistic practices that better our planet and our future.
---
The apps mentioned are surely not the only do-gooders out there. So please, let us know in the comment section below if you have tried and tested apps which make the world a better place.
#1Love