Growing up in our society, it's common for us to be unsure about what our next step in life should be. We question whether there's a place for us in this big automated machine that seems to completely disconnect us from the environment, from our community and from ourselves.Solutions exist around us; whether in an urban or rural setting, but they are quite often inaccessible and difficult to fit in our day to day lives.
For those of us who have managed to create a project or organization that fits with our values, one of the main difficulties lie in making the income needed to help the project grow.
To shift this paradigm, we've created a project that would support  existing initiatives by providing them visibility, income and helping hands. As well as local participants by providing them tools, experiences and a network to start on their own projects! Our project is called The Phoenix.
The Phoenix
We're collaborating with various changemakers to create The Phoenix; a bus that will take YOU on trips to various solution driven projects and organizations. These bus trips are engineered to inspire, educate and connect participants in living a more conscious and sustainable lifestyle. To achieve this we are:
Transforming a school bus into an awesome eco-friendly shuttle bus
Organizing tours to various farms, eco-villages, conscious projects, urban projects, etc. (We will call these Impact Centers)
Integrating educational workshops in the tours to empower the participants (Before, During and After)
Creating links between the participants in the trip as well as with the Impact Centers
Providing tools to the participants after the trip to allow their ideas and projects to blossom
Documenting & sharing our experiences to spread awareness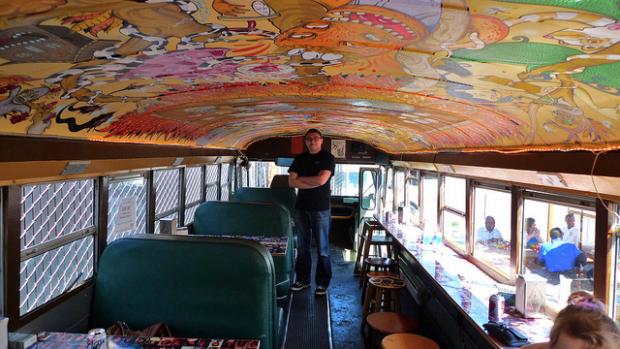 Who Are We?
The Phoenix is a collaboration between various actors of change and their organizations. We are very happy to join forces in our a common dream:












Here's what we've got planned for The Phoenix:
The Bus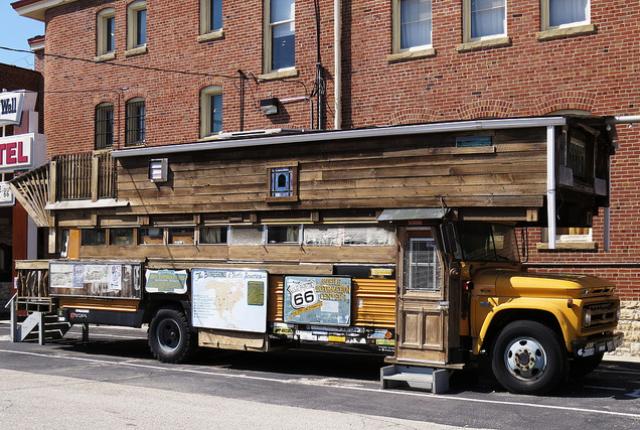 We are getting a school bus, a big one, and are converting it into a Badass tour bus for our journeys! We want to minimize the bus' carbon footprint and remove benches to give room for storage and equipment we will need for the trips. There are many ideas going around as to what can be done to transform the Phoenix, and we're inviting others to be part of the creative process to explore new ideas we haven't thought of. Keep an eye out on our events pages if you want to be involved. For now, here are the upgrades we're discussing:
Convert to Bio-Diesel / waste veggie oil
Add 2nd oil tank
Removal of seats for space and storage on bus
Solar panel installation
Rainwater catchment on roof
Integrated tarp on the back of bus for outdoors kitchen
Kitchen equipment in storage space
Hooks in optimal areas for hammocks to hook on
Speakers in bus with plug-in mic
Projector and screen installed for workshops and entertainment
We are currently exploring sponsorship possibilities for the bus. So, donations that are given for the project will be put on hold until we get it. If we don't, then we will use the money to buy the bus!
Impact Centers
We are collaborating with our network of communities, ecovillages, farms and urban organizations for The Phoenix trips. These solution driven locations will provide us with the space to explore different lifestyles while we go through our educational process. By visiting and attending the workshops given at the Impact Centers, we are providing them with an income stream that will help them and their members thrive financially. They are also gaining many pairs of helping hands every time the Phoenix passes by. As we spend learn, explore and live among these communities, The Phoenix & it's participants will fortify the network of changemakers by creating new connections with those Impact Centers.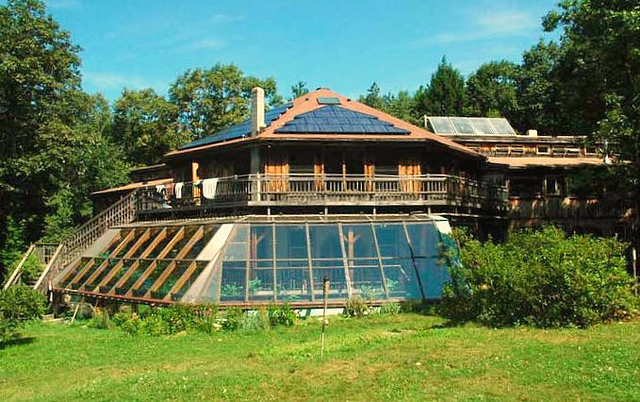 The Trips and our Educational Process
The Phoenix' purpose is to transition participants into actors of change. We are creating an education process that empowers you and your ideas. We split the process in 3 parts: before, during and after the trip.
Before the trip, you're invited to meet each other (online and offline) as a community. We provide you the space to share your projects, ideas, intentions and expectations of our journey. You're also invited to reflect on how you can collaborate in your new community, whether it's through a workshop, organization of the tour itself or however you'd prefer to be implicated.
During the trip, you will attend various workshops and have some leisure time to explore the various impact centers and connect with its members. Some trips will focus on a specific theme of workshops, whereas others will be more open. This will be announced & discussed with you before the trip. Here are some of our workshop ideas:
Social: Responsible consumerism, Social engagement, Ecological practices, etc.
Food Cycle: Permaculture, Foraging, cooking,  Conscious eating, Composting, etc.
Eco-construction: Earthships, Natural Building, Cob, Rocket Stove, etc.
Governance: Circles, Sociocracy, Communication, Conflict resolution, etc.
Spiritual: Sports, Dances, Art, Yoga, Meditation, etc.
As we progress, we will give more and more responsibilities to the participants and invite you to make decisions as to what you'd like to do for the rest of the trip. Those who feel ready to lead activities will also have the chance to do so!
After the trip, we will follow up with participants on how to implement what was learnt and how to continue the process at home. This will not only help the participants move forward but will also give us insight to improve future trips. Special Project Kitchen meetings will be organized for you to continue exchanging and networking with your new friends, so that your project and ideas can continue developing. Some participants will also have the chance to present their experiences and their projects to the public at special events.
Documentation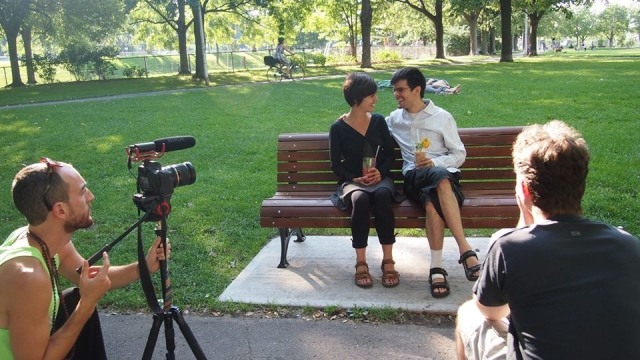 To support the Phoenix, the Impact Centers and the Participants, we will be documenting our trips and sharing them via Photos, Videos, Blogs and other forms of media. We want this project to spread fast and help transform as many lives as possible! So keep an eye out for us, because we will need all the support we can get!
Budget
We are still in the early stages of the project; we've assembled a team of experienced facilitators, animators and changemakers excited to be a part of the Phoenix. Currently, to minimize the cost of our campaign, we are exploring various channels to get our bus sponsored or for a discount. We are also focused on creating our educational process, creating the brand behind the Phoenix, connecting with the Impact Centers and making sure all our legal responsibilities are taken care of. Until we figure out if we can get a bus for free, we are asking for funds for our team, so they can focus on the creation of the Phoenix, instead of working to sustain themselves financially.
Once we have more information about the bus itself and its transformation, we will update the campaign to reflect our costs and rewards. For now we need:
500$: Logo and Branding
1000$: Website
1500$: Market Study + Design of the experience + Educational Process
500$: Legal Fees
1000$: Networking with Impact Centers + Logistics and Coordination
500$: Documentation and Print for Promotion
Total: 5000$
Here are the estimated costs for the Bus:
12,000$: Buying the bus (If we do not get it sponsored)
15,000$: Converting the bus (Solar Panels, Trash Veggie Oil, Kitchen Equipment, etc.)
We will adjust the budget accordingly once we confirm the costs of the bus and it's transformation.
960$: 3% Paypal Fee
Estimated Grand Total: 32,960$
We have already received 4000$ in donations from our first campaign (see below for more details) and so, we deducted it from the total goal of our campaign. Making our goal for this campaign at 28,960$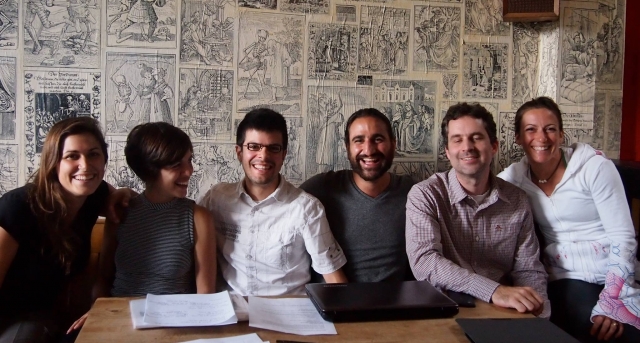 Thank you
Thanks to the support of the "Centre d'écologie urbaine de Montréal" and Ioby, we were chosen as contenders for the Get2Gether Neighborhood Challenge. To participate, we had to put our project on the Ioby's crowdfunding platform and raise 2000$, the organizations matched the 2000$. Thanks to their help, we managed to get an initial 4000$ and give us a great boost for the launch of our project. You can see our old campaign here.
This is only the first step of our journey! Once the first trips are finished, the bus will be used for many purposes for the various organizations involved. As we progress, we plan to collaborate with more organizations, more Impact Centers and more changemakers to strengthen the network.
By helping us move forward, you are stimulating a chain reaction that will create the more beautiful world our Hearts' tell us is possible.
Thank you so much! Any support is appreciated and needed! Please share this campaign and our campaign video for those of you who speak in French!