Bikes That Can Change Your World
Bicycles can spark very powerful emotions in people,
and it is this great feeling that Valhalla wishes to celebrate.
We are offering electric conversion kits that can fit your bike at home and propel you to speeds that pedal power could not. Choose between 2 different motor types, that will be offered alongside 4 battery sizes, for wide selection of longevity and affordability.
If you do not already own a bike, this is your lucky day! Valhalla wants to customize a bike for you. Shinobi Cycles are meant to be unique to the rider. Not just in look, but also in feel. We will make sure to get your bodily measurements, and start off with a tailored frame for your build. Next we will ask you to pick what colour combination you would like.
You can change the colour of; tires , rims, frame, handle bars, grip, seat, and even change the colour of the chain if you want.
The bikes are designed not just to look cool; but are engineered to be the best bike you've ever had. We're not looking to carbon fiber for an answer. Instead, Shinobi relies on Cr-Mo to give riders the feeling they deserve. A more comfortable ride on city streets, that is built to last.
You Will Receive Your Bike In 15-21 Days; Dropped Directly At Your Door
Brushless DC Ebike Motors
The 250 Watt Motor
The 250watt motor is designed for the European market, although due to it's weight it is favoured all around the world. The 250 watt motor can exceed it's power via adjusting the charge controller (shown in how to video ) to break it's shackles and allow to deliver untold power. The motor can fit wheel sizes 20-28″ and comes per-assembled, ready to be installed on your bike.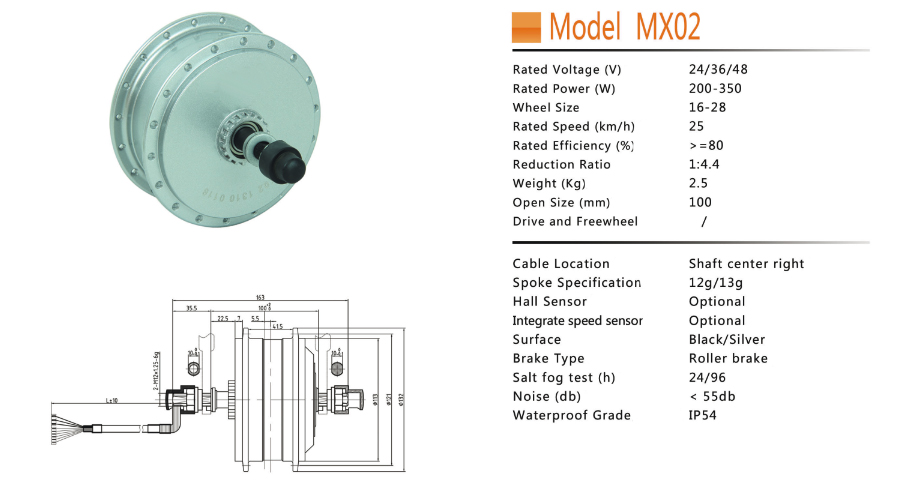 The 500 Watt Motor
This brushless DC motor is not legal in Europe (Sorry guys!). For those of you who are looking for something a little more serious, let me introduce you to the 350-750 watt motor. A little heavier than the previous model, this motor has serious power. If you are looking for speed, then this may be the motor for you. In the how to video we explain the limitations of this motor and show how you can achieve the same results.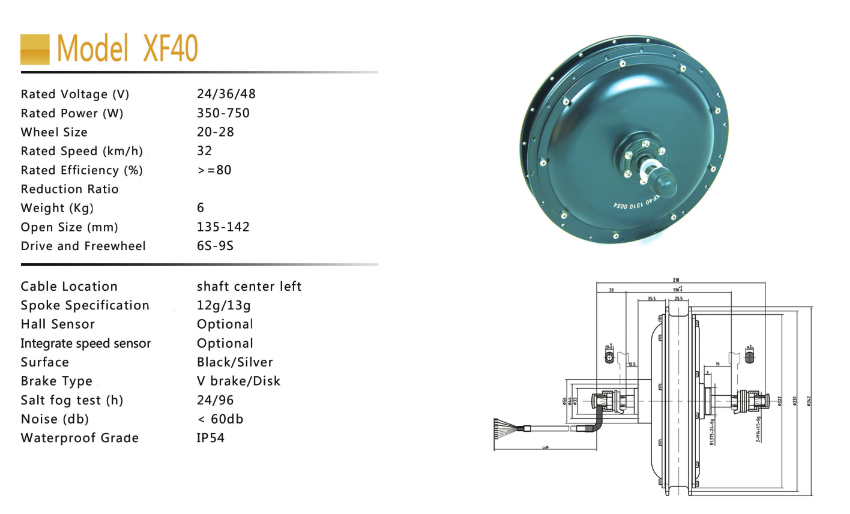 Lithium Ion Battery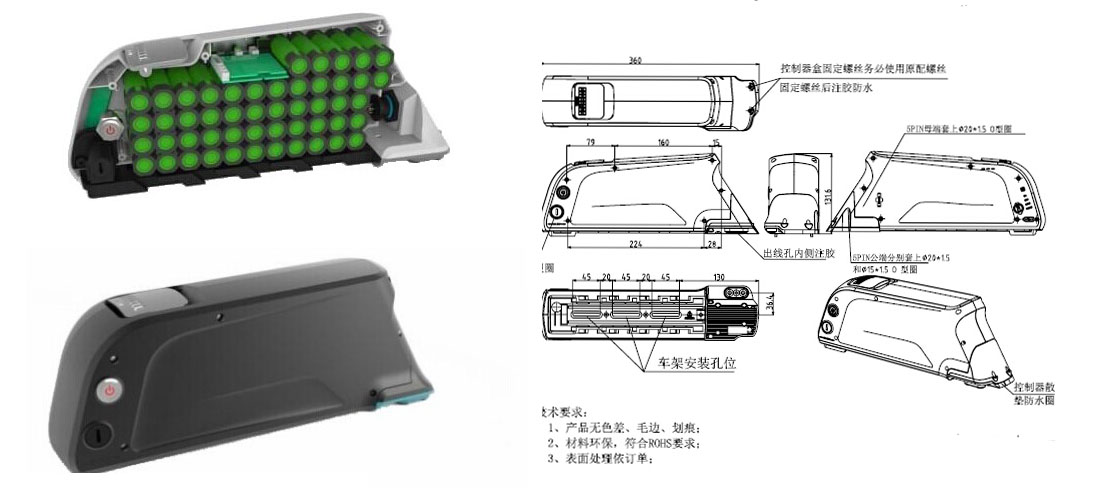 We also have different batteries capacities for you to choose from. A battery's volts (v) is the amount of power that the battery will deliver to the motor. The 48 volt battery pushes more power to the motor than the 36 volt batteries. The amp hours (Ah) of the batteries is the value given for how long the battery can sustain that output. The higher the amp hours; the larger the capacity of the battery, and the longer it can go between charges.

With the help of the graphic above, choose the right motor and battery combination for you.
These batteries are specially designed for electric bicycles. It's comprised of many ion cells tightly packaged together in a protective casing.  The battery is simply mounted on a frame as any water bottle rack would. The batteries can be locked onto your frame using a key for added security. The batteries also come equipped with USB ports to charge your mobile device.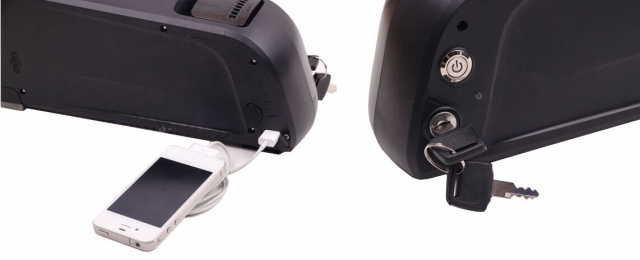 The Conversion Kit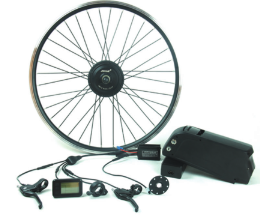 The conversion kit comes with everything you need to convert your bike into an electric vehicle. The battery happens to be classified as a hazardous good for transport, it would be shipped separately.  You will receive one motor, assembled on the proper wheel frame, one lithium ion battery, and  a charger, DC charge controller, LCD display screen, pedal assists, and optional throttle. In the how to video we will go over how simple it is to convert a bicycle into an electric vehicle.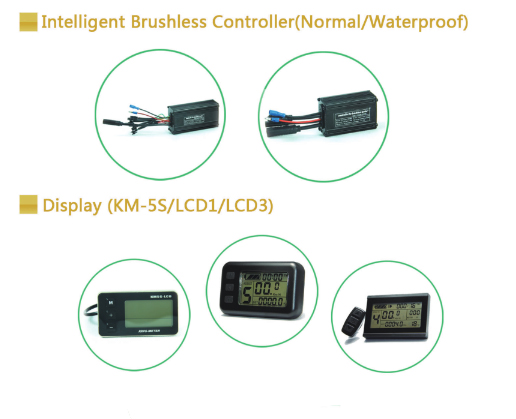 The Bike
The Frame
The bikes frames are uniquely designed for each and every rider. Measurements are used to help determine what size frame is right for you. Choosing the right frame will allow you to ride your bike for longer without any discomfort, all the while allowing you to deliver maximum power to your wheels.  We want to make a bike that you can be proud of, and that will stand the test of time. The frame will be built out of chromoly steel. It is a great alternative to aluminium frames, which can be stiff and unforgiving on paved roads. Cr-Mo offers riders a frame that won't break and snap under pressure, flexible enough to provide comfort on roads, and light enough to please everyone.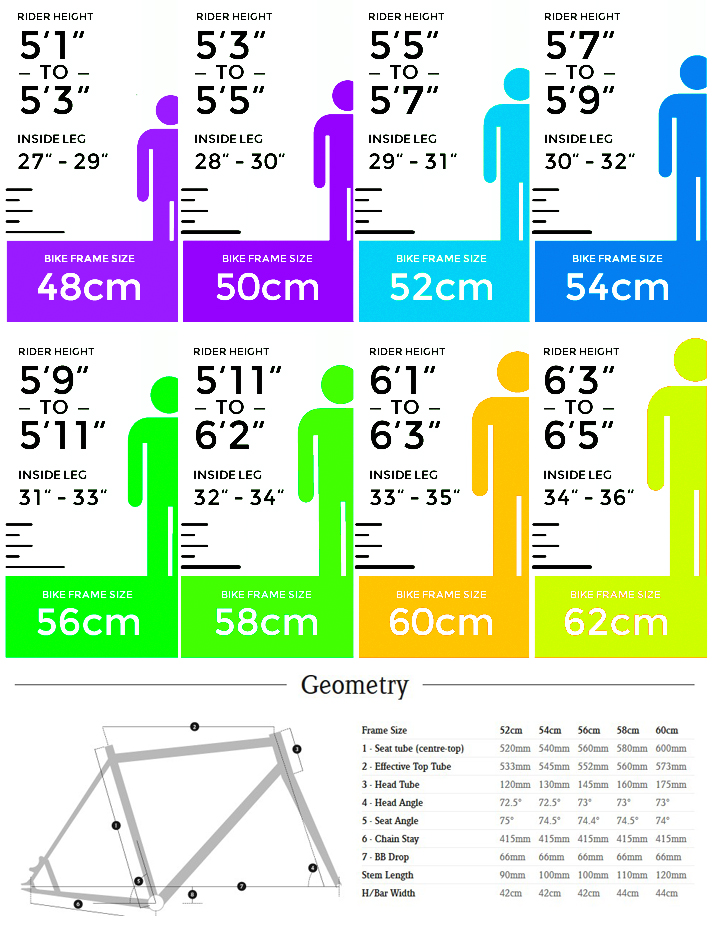 Customize Your Own Colours
We want you to be 100% satisfied with your new bike. So, we are going to let you choose the colours of your frame, seat, handle bars, rims, tires, chains and pedal, so you have a 100% unique bike. We hope that this will be the bike that you cherish for years to come!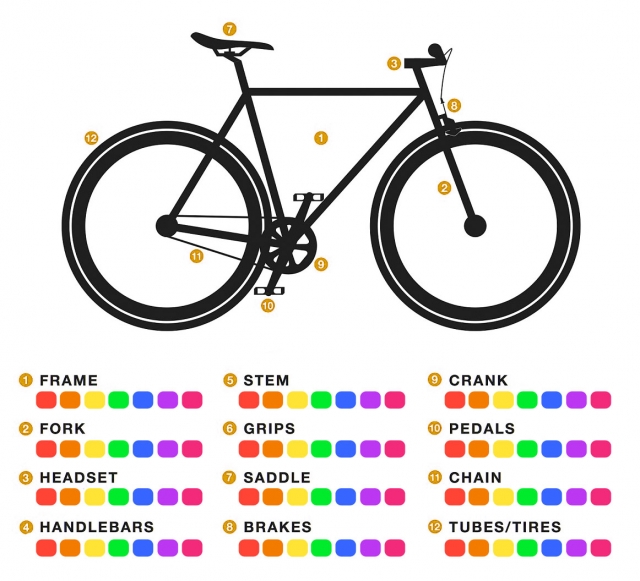 Why Support Shinobi?
Supporting Shinobi is supporting the development of alternative vehicles for human transportation
Proceeds will go to make Valhalla's first human powered vehicle. Inspired by European velomobiles, which are recumbent racing bikes covered in shell. Seated comfortably and shielded from the elements,  this vehicle offers the security of a car with the practicality of a bike. Equipped electric power it will bring you from point A to point B – In Style.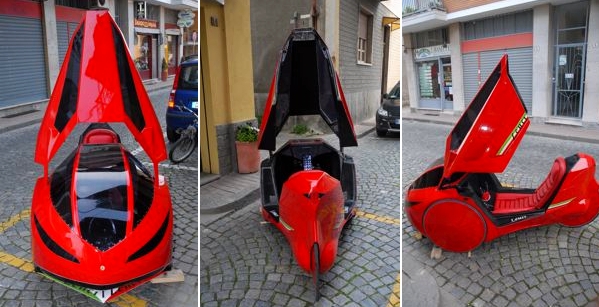 Shinobi Cycle; Human Powered Vechile
It is a three wheeled bicycle, propelled by both human power and electrical power. It is covered to streamline the trike and makes the bicycle more useful.
Protection from the elements
Rear view mirrors
Large storage area
Bold colours for high visibility
Stability when stopping or going from pavement to gravel or over bumps
Recumbent seat provides a comfortable natural position that is easy on the seat, back, shoulders and wrists
Power assist
The Prototype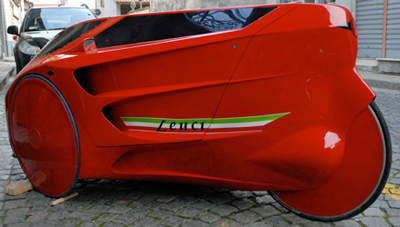 We think this vehicle can make some serious waves in the world today, and with the help of everyone in the community we want to bring it to life!
By supporting this campaign you are helping bring the first prototype of this vehicle into creation.
Shinobi Cycle; A Documentary
We would like to thank each and every one of you. We will be sure to document this project from start to finish and bring you along for the ride. A full documentary is in the works to show the effort and the creativity that goes into a project like Shinobi.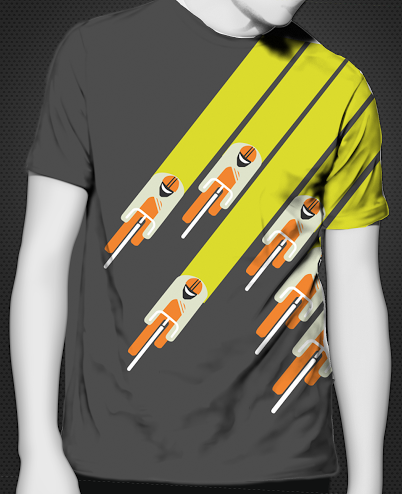 This all thanks to the believers in electric vehicles,
Thank you for your support.