Below is a re-published article as originally written BY: KHADIJA KHAN and published on: The Plaid Zebra

Forget Whole Foods.
The Germans have created a store with eco-conscious customers in mind. Well, at least in Berlin-the newest home of Original Unverpackt (Original Unpackaged). You won't find any paper or plastic bags here-or any kind of bags for that matter. This new grocery store creates zero waste by allowing customers to purchase exactly how much they need, reducing waste in their homes.Original Unverpackt doesn't carry any products under popular brand names; instead, they carry mostly organic products. Original Unverpackt stocks their shelves using a bulk bin system with an assortment of fruits, vegetables and grains. Even shampoo and milk are dispensed from refillable containers according to Salon.
The Original Unverpackt is the first Zero Waste Grocery store in the World.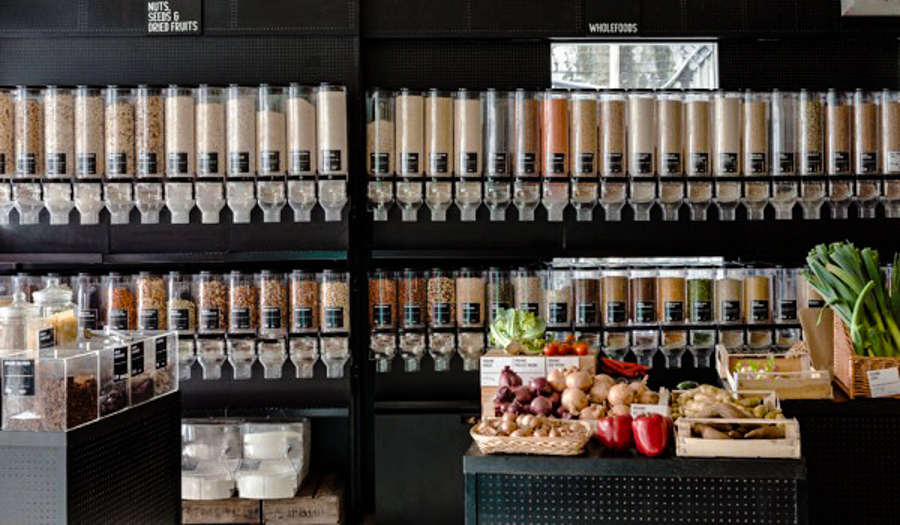 The idea came to be when founders Sara Wolf and Milena Glimbovski were determined to create "something impossible." They used crowd funding to back the store and decided to challenge the traditional shopping experience. The store's mission is to stop contributing to waste that's caused by food packaging by selling groceries in a sustainable manner (16 million tonnes per year in Germany alone).
Three studies conducted in 2013 found that 12 million tonnes of food waste is accumulated annually amounting to a price tag of £19 billion a year. This figure isn't only swelling landfills, but also contributes to 20 million tonnes of the nation's greenhouse gas emissions annually.
Sara Wolf and Milena Glimbovski are the creators of Original Unverpackt
The same study states that 75% of this waste could have been easily sidestepped with more efficient infrastructure.
In terms of pricing, some of the products offered at Original Unverpackt are more expensive, mainly because they're organic. But other items are comparable, if not cheaper than standard supermarkets. The "fill-your-own-container" idea can save customers money by preventing them from overspending on food. Customers can bring their own containers, such as tubs and recycled bags-which are also sold at the store-and pay based on the weight of the products.
Although many believe that the sustainable supermarket model is unlikely to reach North America anytime soon, awareness and demand for low-waste alternatives will undoubtedly speed up the process.
A customer shops at the Original Unverpackt store in Berlin
Sources: torontoist.com, wordpress.com, gannett-cdn.com, timesofoman.com