Sustainability Learning Center
$4,498.00
Pledged of $100,000 Goal
44
Pledgers
-972
Days left
Crowdfunding ends on
August 8, 2017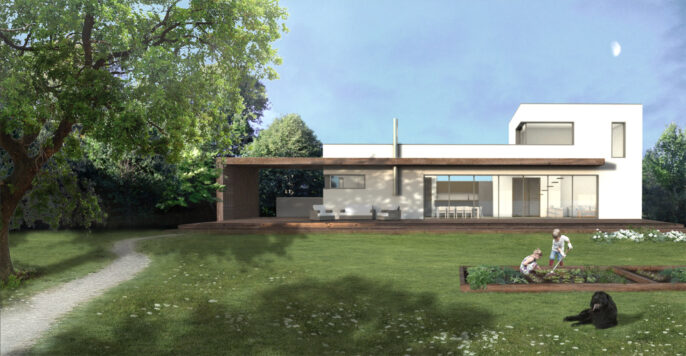 THE CHALLENGE
We needed to create a model home that is:
Off-grid ready
Buildable in 30 days
Flexible in design
Scaleable in size
Comfortable and modern
Beautiful to the
mainstream
Affordable
Buildable anywhere in the
world
Promotes a sustainable
lifestyle
We accepted the challenge! Here's how we did it…
Who We Are
A Powerhouse Combination of Two Dedicated Organizations
Our Mission
An Ambitious Plan To
Revolutionize Housing
How These Buildings Empower You
Why We Need Your Help
It takes a village to
build a village
Our team spent years of
planning, now to turn our designs into reality
and transform the status quo of building we need you
to 
It's time to invest in change
To build the world that we
know is possible within our hearts, we need to put our time,
energy, money and resources where our mouths are.
Our progress is the
world's progress
The Sustainability Learning
Center is a giant sandbox for turning alternative
practices into mainstream knowledge. 
Education
open to everyone
With online and offline
classes open to public, it will exist to spread education and
empower people to do more.
What We Teach Online
What We Teach Via Mentorship
Sustainable
Construction
Learn how to design and construct
"passive" buildings that leverage the energy and
physics of their surrounding environments to minimize
reliance on external infrastructure and reduce resource
consumption.

Organic Farming /
Permaculture
Learn how to
analyze and optimize soil biology, produce a variety of
crops across seasons, and market your garden to not
only cover your costs, but turn a profit.

How To Build A
Movement
Master the art of
telling a compelling story, gather a tribe around your
cause, and create and market digital content to spread
that message around the world.
Philanthro- preneurship
Design, start, and
run a successful for-purpose business that will both
enable you to live freely, and accomplish your most
ambitious dreams.
Where is the money going?
More About HoW This Disrupts & Innovates Housing Industry
Tell Us About Your Dream Project - We Can Help!
The Project FAQs